Seven team building ideas for great team leaders in 2022
Achieving the company's goals in 2022 will not happen if your team is not motivated. Therefore, organizing team-building activities that connect and engage colleagues is a great idea. Another important reason for planning bonding activities is that the more personal connection between colleagues, the more employee satisfaction you will have in your company. And, we know that if we are part of a fun team, it is more likely we want to spend more time with them (at work). In other words, the closer you are to your colleagues, the more you want to be and stay at work. Moreover, the more bonding activities a company organizes, the longer they keep their people, and the more they outperform.
Why team building is important?
But what type of building activity is right for your team? You can organize two types of bonding activities. On one side, group activities with a learning and development focus. The importance of these activities lies in training new skills in a group. However, it focuses on performance, and competitiveness will stay in the air. The second type of team-building activity focuses on relaxation and connection. Their goal is to connect while getting to know their colleagues better. Therefore, with these activities, your team will build stronger and deeper connections between them. Both types of team-building activities are totally fine, it all depends on your goal. If your team has been working together for a long period, focusing on improvements and skills may be more accurate. However, if you have new members in the team. Or, if you want to get to know them better find relaxation activities to build the team.
So, in this post, I will share seven ideas for a team-building day. I will focus on relaxation and connection. Moreover, if you have gone hybrid, I will leave tips for the online setting. Let's start.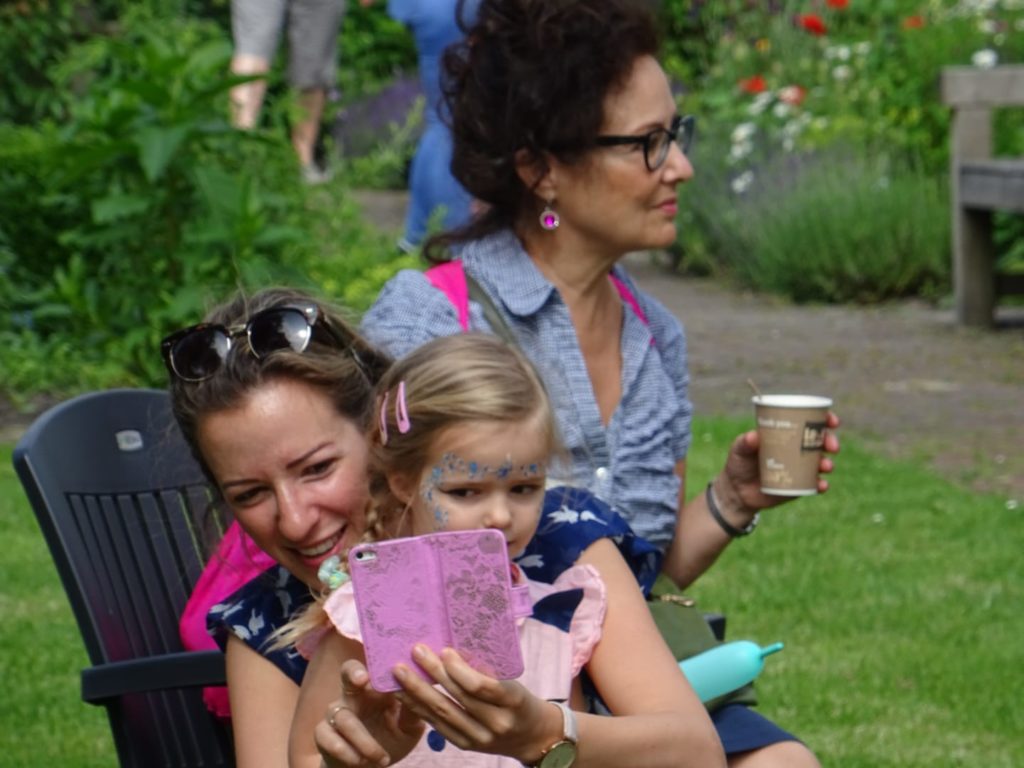 7 team building activities
Sporting. Besides being a healthy activity, it can help you discover qualities you did not see before in your colleagues. For instance, you will see who is mentally stronger to finish the 100 push-ups. Or, who does not stop till running the 10k? But also, some other qualities like who waits for their colleagues instead of going alone (team player). Ask your colleagues which is their favorite team sport then, write them down. Organize once a week or month a sporting day using their ideas. It will ensure you have a different best at each sport.
Pinata party. Are you celebrating a special day at the office, or is it your team member's birthday? Order a pinata or make one together with the team. Fill it with sweets, funny toys, and positive messages. Bring your colleagues to an open-air area to prevent accidents, and blindfold them to smash the pinata and release stress (if some). Pinatas are the new kickboxing!
To the office with a costume: Pick a theme that represents your team. It can be wild if you are in sales or something softer if communication is a key skill in your team. Invite your colleagues to come dressed up to the office and let them describe why they chose that costume. Do not forget to take pictures. TIP: Hire a face painter artist to bring the activity to the next level.
The teams' wall. Have a sacred wall or frame at the office where everyone can share inspirational messages for each other. For instance, those polaroid pictures you took last Friday at the office with a costume day can go directly to the teams' wall. Tip: find motivational phrases that describe what you and your team do. Remember that positive words have power.
Cooking workshop. Did you know that cooking helps release stress and forget about bad news? Well, bring your team together to a cooking lesson. If possible, ask the chef in charge to assign different meals components to each person. In that way, the final dish will represent everyones' work. I am sure it will be delicious. Online tip: Send the ingredients in a box to your colleagues and have the cooking workshop online. If possible, ask them to bring some to the office the next day to see how they differ in looking and taste.
Volunteering. There is always something good we can do for our community, and as a team is a great bonding activity. Amsterdam is full of options it can be helping at an elderly house or cleaning the garden of a lady. Helping others always gives a good feeling and, if you do it together with someone else it will build a strong connection. You can invite your colleagues with their families for this activity. If there are more than 5 kids joining, check out a kids corner service to keep the little ones entertrain while colleagues connect.
Scape room. This activity puts your team members' skills together to escape the situation. Check out groupon.nl for some discounts on the tickets. Find here a list of the best escape rooms in Amsterdam. Make this a family activity, and invite children and spouses to escape the room.
Conclussion
To create a great working place, having a positive atmosphere is important. A good working atmosphere depends on how colleagues treat each other and how close and connected they feel. That is the reason why bonding activities play an important role from a leader's perspective. Remember you want your team to feel comfortable with others because in a secure environment they will give and receive feedback better. Additionally, they will work harder because they want to be part of this amazing team.
So, these were my 7 tips for your team-bonding activities in Amsterdam. I hope you enjoyed reading it and you will try them out in the coming year. To finish, I wish you an amazing 2022 accomplishing all your personal and professional goals. And in case you want some help organizing an office event, don't hesitate to contact Nia party.