Making a pinata is amazingly simple. However, if it is your first time, it may be overwhelming. In this post, I will explain to you step by step how to build the nicest pinata you have ever dreamed of. You only need to be patient, have an eye for detail, and have good taste. The post of today covers: (1) Materials you need to make a pinata and (2) make a pinata "Step by step." So, let's start!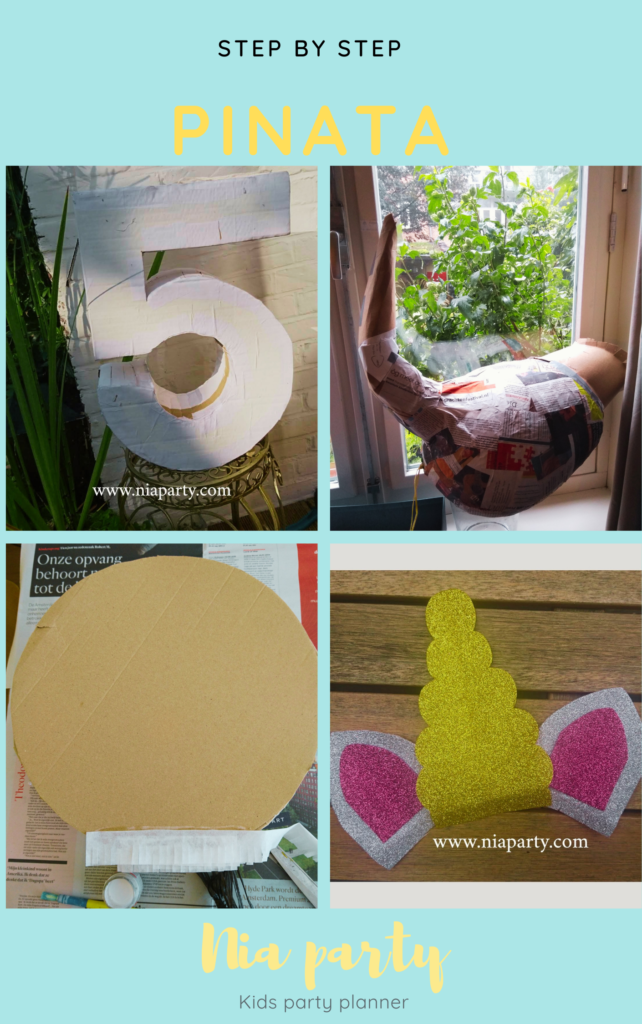 Materials to make a pinata
One 18 inch balloon (any color)
Four (4) tablespoons of flour
Salt (half teaspoon)
Two cups of water
White glue 100 ml
Old newspapers
Kite paper (color depends on the model you want to do)
Scissors
Rope
Tape (strong)
White paint
Brushes (big 5cm, small 1cm)
Hot glue gun
How to make a pinata step by step
First, make your paper Mache mixture. It is easy, and it will take approximately 5 minutes. Start by dissolving four tablespoons of flour in one cup of cold water. Then, place one cup of boiling water in a pan on medium heat. Immediately, add the flour water to the boiling water and mix non-stop for 3 minutes. After mixing, add the salt. When the mixture gets thick, it means your paper mache is ready. Finally, turn the pan off and let it cool down.
Second, make your design. I will describe how to make a simple round pinata, but the options are infinite. Check our gallery for inspiration. You can put many balloons together with tape or add legs, arms, and tails with cartoons. Just follow your imagination.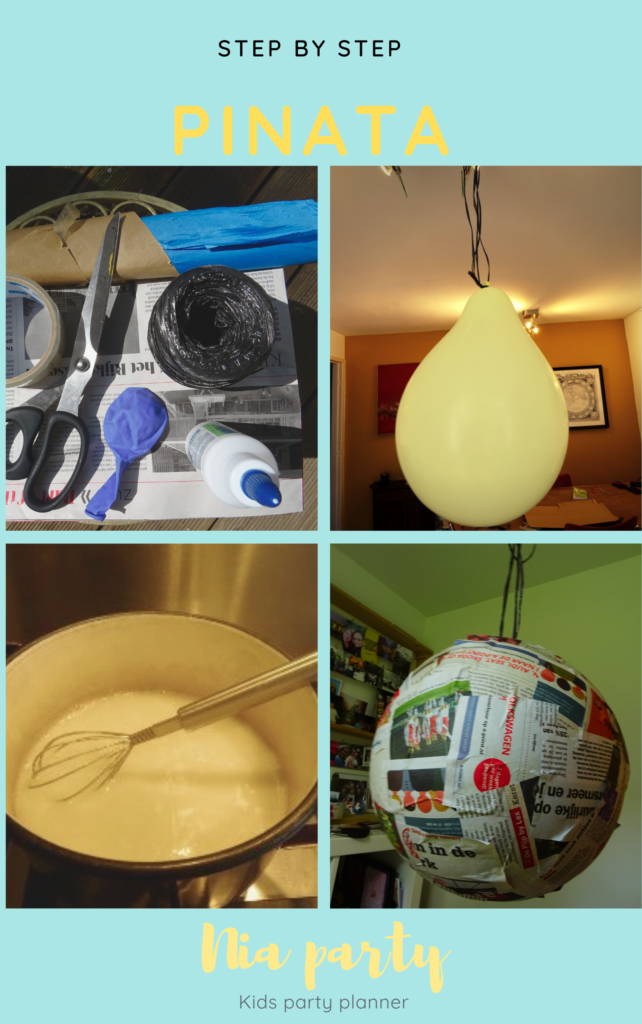 Step by step your dream pinata
Blow your balloon as big as you want it to be and add a rope in the knot. It will help you to hang it while drying.
Cut 5×5 cm pieces out of old newspapers. Remember, the bigger the pieces, the less time it will take to cover the pinata.
Put the pieces of paper in the mache mixture and stick them all around the balloon. Let it dry completely before repeating. If you don't do it the pinata will stink. Repeat the layering at least four times to get a solid shape.
When the shape is solid, break the balloon with a needle and take it out of the pinata.
Make two small holes with a needle and pass the rope through them. Remember that your pinata will be hanging from this rope. Thus, use extra tape around the holes to make them strong.
Make the candy hole on one side of the pinata. It will be where you will introduce the candies and toys at the end.
Paint the pinata white. You can avoid this step if you don't have paint or if, you don't have much time. However, it will make a big difference by giving a neutral tone to the pinata.
Cut the kite paper into long pieces of around 3×60 cm (see pic) and glue them around the pinata. Be creative with color combinations and always start from bottom to top.
If you are making a pinata that includes small details (i.e., eyes, nose), add them now with hot glue.
Fill the pinata with candies, toys, and gifts.
BringTake your pinata to a party and have fun smashing it into pieces!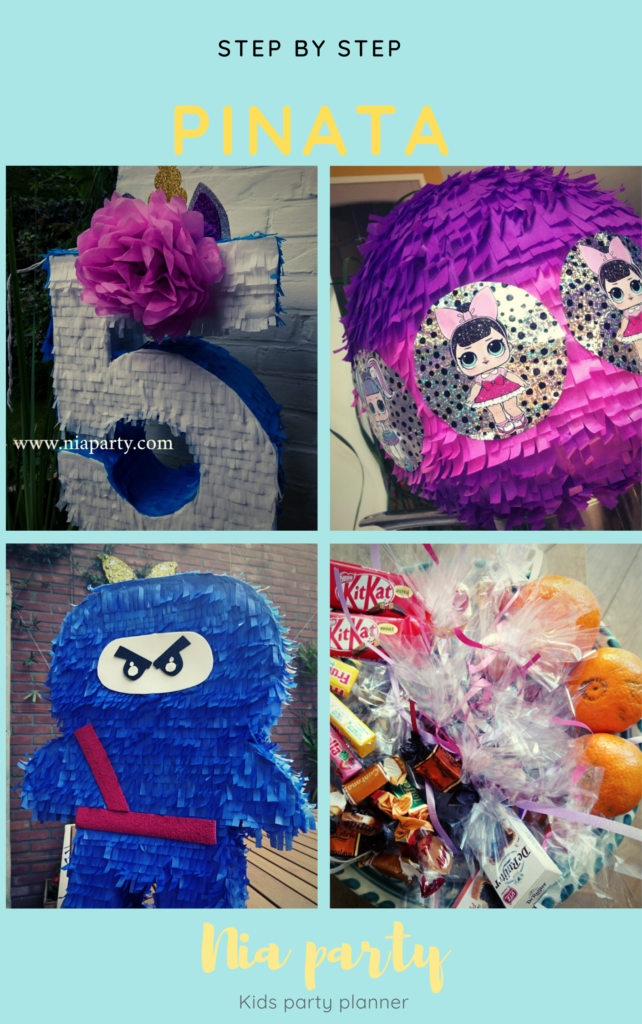 Conclusion
I hope this post has encouraged you to make your first pinata. Sometimes it can be tricky to prepare materials when you are with kids around. Therefore I suggest you purchase our pinata box. It will include all the materials you need to make a pinata at home. Save time cutting papers and details. We include it all for you and your kid to make a fantastic pinata at home.